Hello fellow digital horse enthusiasts.
There has been some big breeding related news this month, both in our stable and in the broader Zed Run ecosystem.
The big news for us at Blockchain Bloodline is the acquisition of the Z1 Mare "Alacazam".
A major goal of ours as a breeding to race stable was to acquire a Genesis breeding pair of all bloodlines.
It has not been an easy task but we are excited to announce that with this purchase we now have the 4 breeding pairs we need and we are ready for the future of Zed Run.
Alacazam is an absolute beauty and we couldn't be more proud to welcome her in to our stable.
She is unraced and has some serious breeding pedigree.
Of her 17 previous breeds she has produced 5 successful C1 foals and 5 successful C2 foals.
Just take a look at her foal's finish distribution chart below.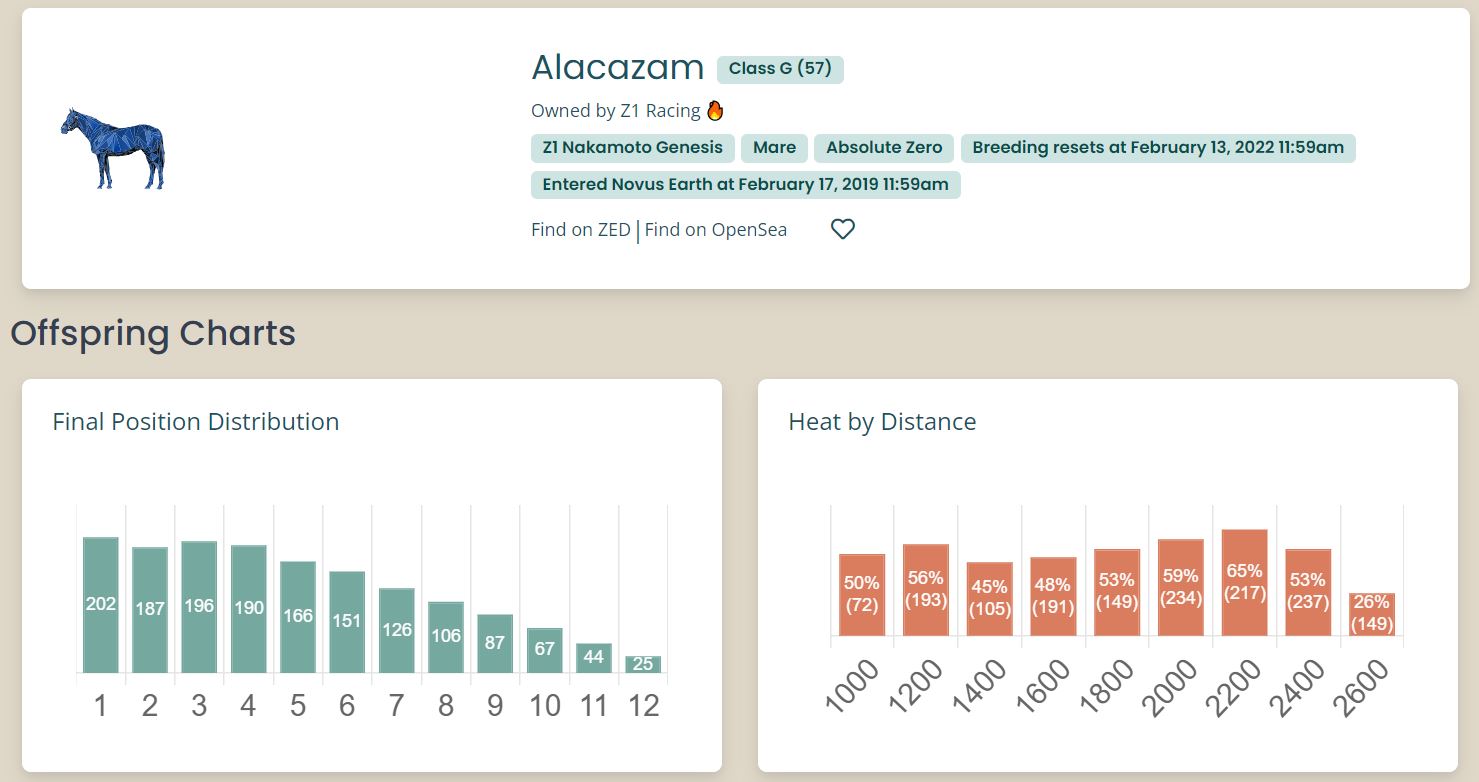 In combination with Pinnacle our Z1 Stallion we should now be able to create some serious Z2 racers.
That is once we start breeding again.
We are currently hitting pause on our breeding program for a short moment because Zed Run will be implementing some very exciting changes to the games breeding algorithm soon.
From what we understand the changes will add a more logical element to breeding and lineages with strategic breeding being rewarded.
Considering our current strategies this should work very well for us going forward and we can't wait for the changes to come in to effect!
If you would like to read about the changes in more detail you can do so via the latest Zed Run product update just CLICK HERE
Lastly with things on pause we don't have any new foals to introduce you to so we decided to start a new section of our breeding updates called "Foal Of The Month".
A little look at the stand out from each of our monthly breeds.
This month we would like to introduce you to "Warning Shot" a Z10 Finney Exclusive.
It seems the combination of our Z7 Finney Genesis Stallion and our Z3 Nakamoto Exclusive Mare could be promising.
Their offspring Warning Shot has managed to climb up to C2 with a 53% show rate that includes a dozen wins.
He has just missed out on qualifying for the last two tournaments but we expect some tournament success from this young colt in the future.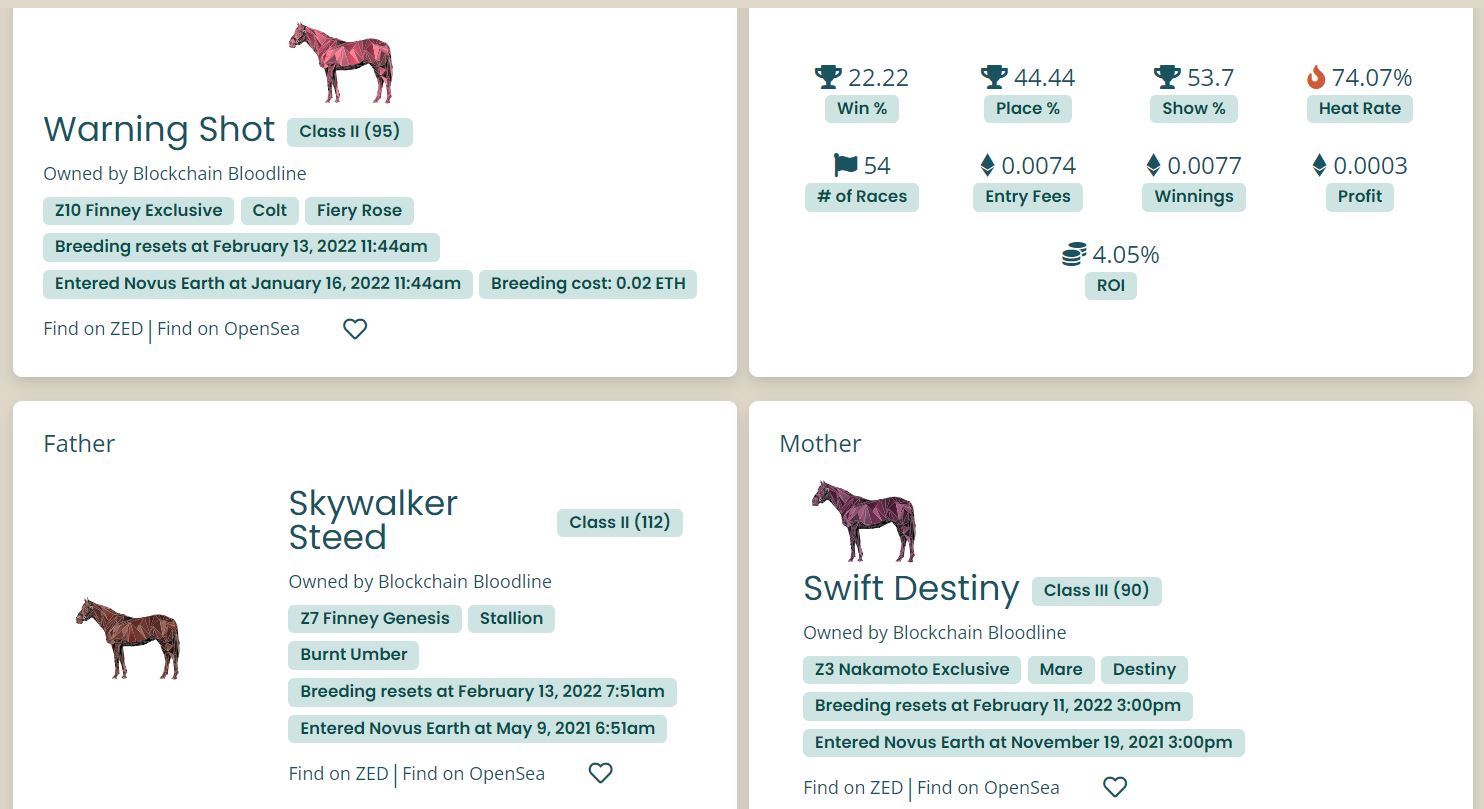 Anyhow I'll wrap things up by sending a big thanks to Steve of Z1 Racing for hooking us up with Alacazam.
No doubt it was hard to let her go but she has gone to a good home at a family stable and we will take excellent care of her.
Only the finest digital hay for on the menu!
Thanks for reading my friends, see you on the track!