Welcome to the stable "Ultimate Ears" an antique brass Z2 Nakamoto Genesis stallion.
We were in big need of a quality male sprinter that could breed and pay his way via racing and Ultimate ticks both of those boxes.
Don't let the stats fool you either, that 8% win rate is masked by a near month long attempt by the previous owner to downclass the horse out of C1.
66 runs at his off distance's to be precise!
Take a look at his C1 free sprints since the downclassing efforts stopped on April 15th and you'll see he has a win rate of 27% from 22 races!
Narrow it down further to C1 free 1200m races which is where the majority of his qualifying races for us will take place and it jumps up to 33%.
Though that 33% is only from 9 races it was is in the current tough environment and comes with a 100% flame rate.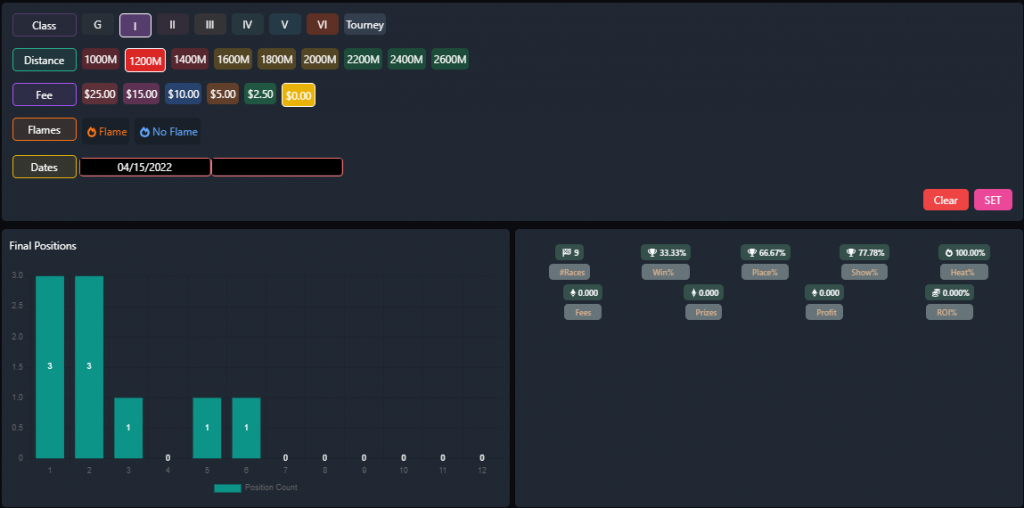 Considering we were hunting for a good quality Z3 or Z4 Szabo we are over the moon to have found a Nakamoto Genesis of this quality at this price.
He has some serious base ability and some good distance preference too.
I'll dig further in to his pedigree, our breeding plans for him and the reasoning behind why we need a sprinter stallion in the next breeding update blog BUT for now he's off to the track for a few races.
See you there guys.